Create azure app via: https://portal.azure.com
Click on 'App Registrations' or 'Azure AD' → 'App Registrations'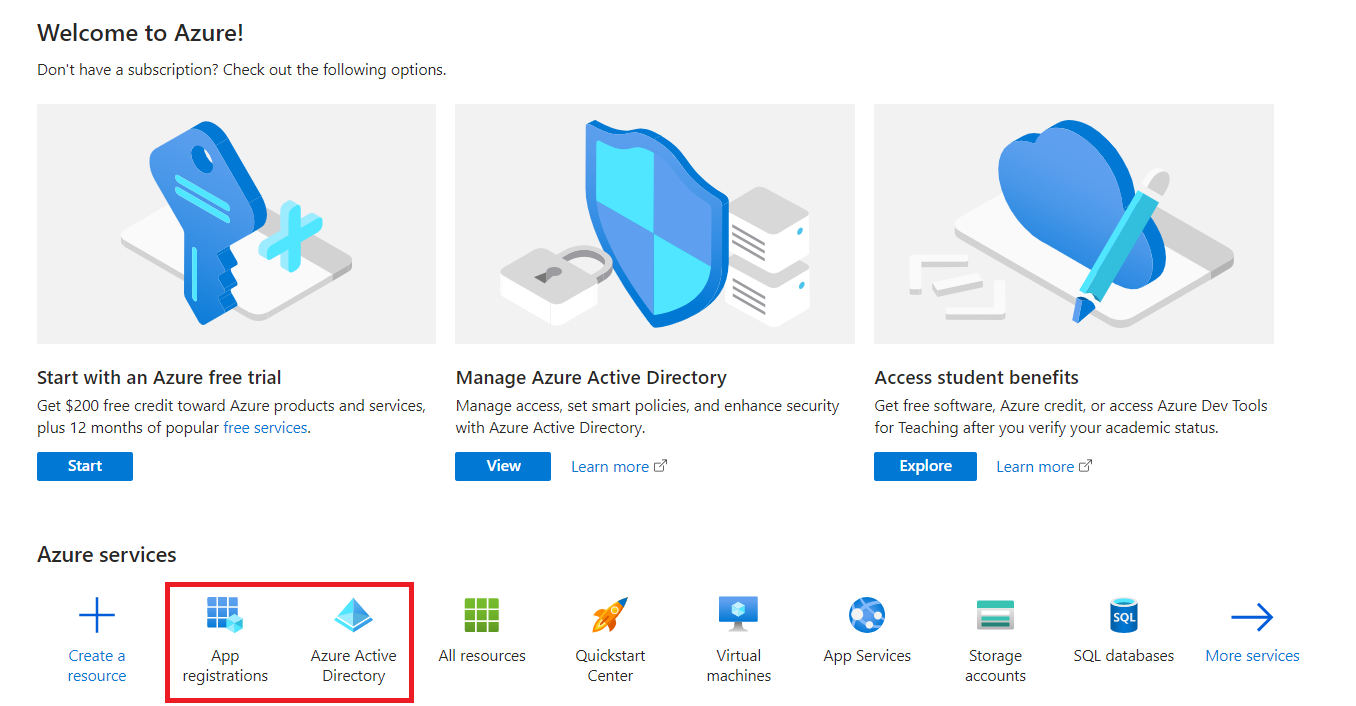 2. Click "New registration".
3. Copy the redirect url from 24Files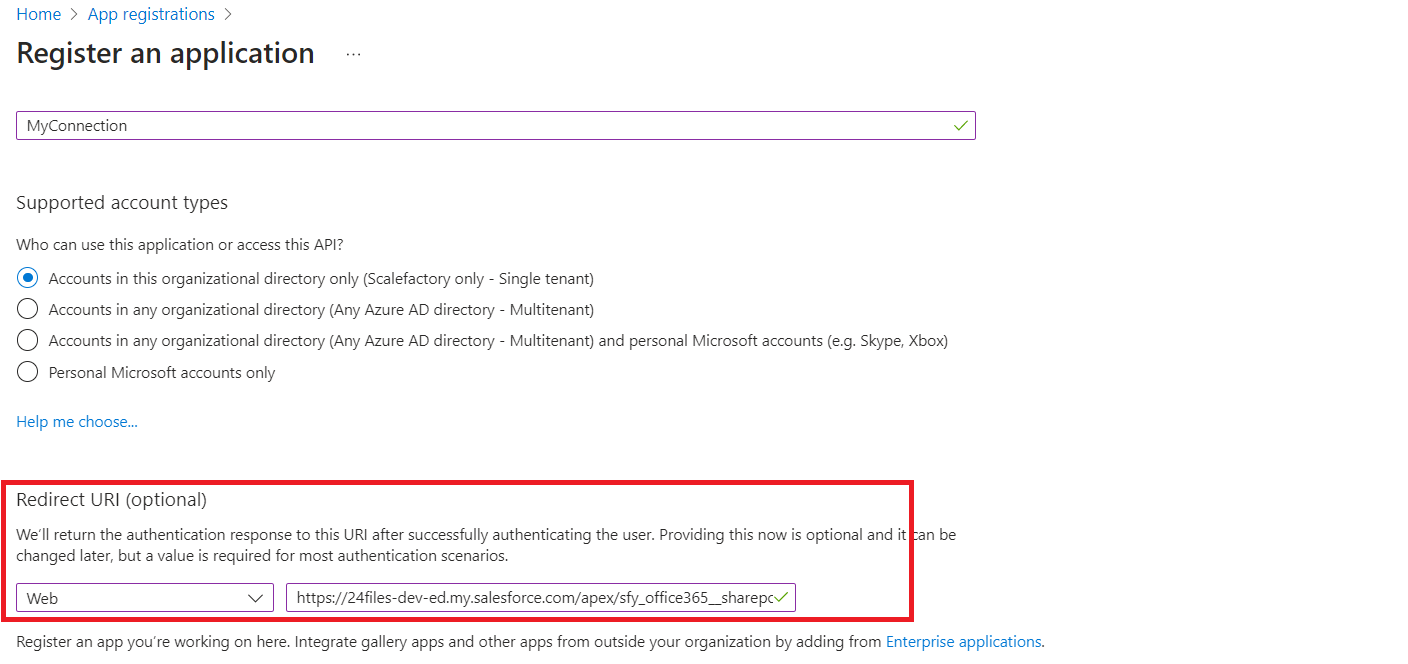 4. Click Register
5. Copy the clientID as shown below, as you will need it later for configuring 24Files.

6. Navigate to secrets, press "New client secret", give it a name and select an expiration period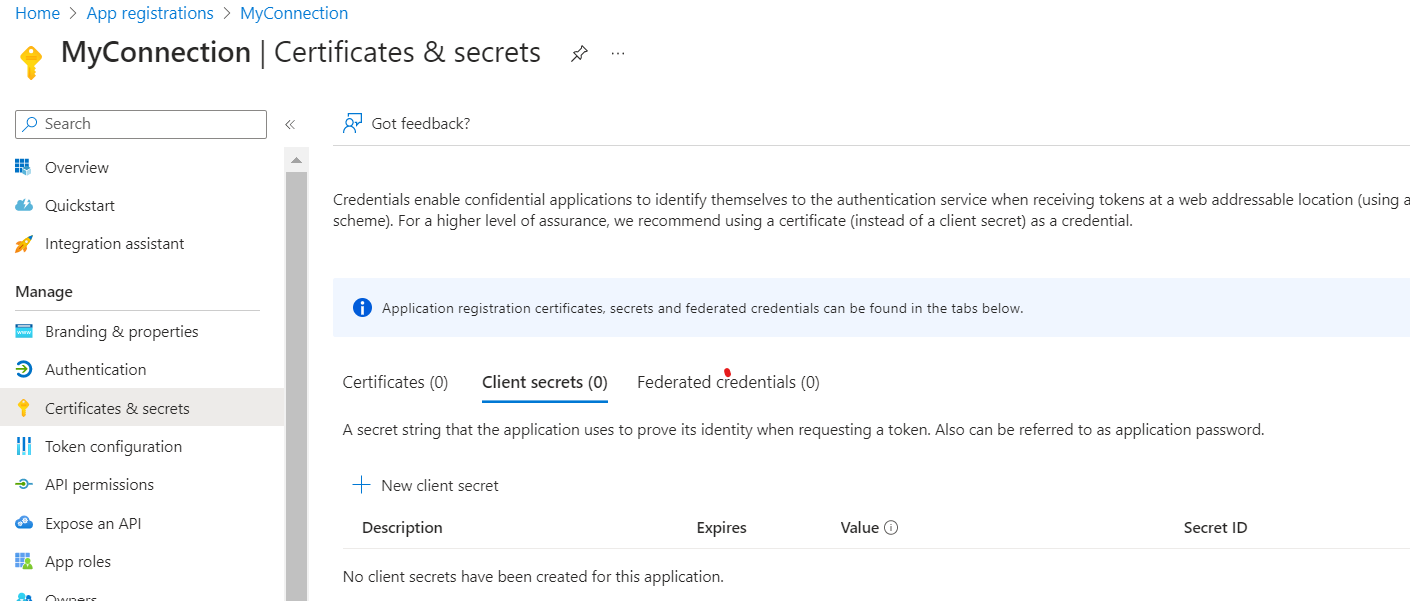 7. Click "Add".
8. Copy the value field (not the Secret ID field)